Basic web advice: Creating your own website step by step. No technical knowledge. It is no longer reserved for a privileged few. Anyone can create their own website step by step. But before you start assembling your own website, it is good to take some basic advice to heart. Here is our advice on how to make your own website. From the first idea to the final site solution! Step by step!
1: Think first, then act
First, think about what you want your website to look like. Before you rush to register a domain name, buy web hosting or other online services. This is an important step which is often ignored. Yet this foundation for your website can save you time, money and frustration later on. Take the time to see the final result of your website:
Search the Internet for websites that you like.
Take a pen and paper and write down your website needs and ideas.
Draw a picture of your ideal website, blog or web shop.
What more online services do you need for your future website?
TIP: Make sure you know exactly what you want and need to make your own website step by step.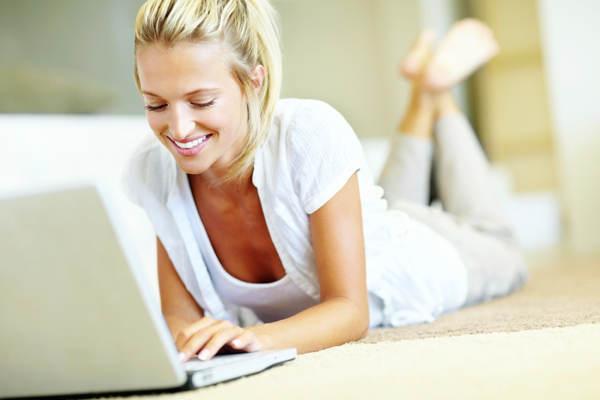 2: Build yourself
or outsource your website
Depending on the type of site and the degree of professionalism of the end result, make a choice. Build a website yourself or outsource website creation to a professional web designer:
Build your website yourself
If you have a hobby or novice small- or medium-sized enterprise, you can best build your own website. Always keep control over your website. And customize your own website, where and when you want.
My website is a good option to make your own website yourself step by step. You do not need any programming knowledge for this cloud-based website builder.


Website Outsource
Do you also want long-term success online or to set high standards? If you want a very complex site with many extra features, a website builder and basic HTML are not enough. Choose in this case to outsource your website to a professional web designer.
Ask yourself:
Is your website designed for your hobby, or professional usage?
Which extra online services do you want to use? A domain registration with or without its own e-mail or web hosting servers? Web Site Builder or WordPress website?
TIP: Are you unsure about a free website?
Read our article "Free website: pros and cons".
3: Ask questions
and order a suitable solution
Now you know what your website will look like, take the next step. Ask yourself "which other online services do I need?" And "will I build it myself or outsource my website?" After you have this clear, you can proceed to buy appropriate, online website services:
Ask yourself the following questions:
Size: How many web pages can your website contain?
Web Space: How much space do you have for your website?
Unlimited o.b.v. fair trade or limited?
Is there enough space for storing pictures and videos?
Want to save your pictures and videos on your website or on a remote server or online tool?
E-mail space: Use your own e-mail address as your domain name? Or use a Gmail, Hotmail or Yahoo account?
Support: Are the customer and technical support available?
When and how (by phone, e-mail, chat, ticket system)?
Design: Static or Responsive design?
Do you want your website to be visible on mobile devices such as a smartphone or tablet? Then you must ensure that the template/site code for your website is "responsive".
Do you want an online business card? Is it enough if

it's o

nly visible on a desktop computer? A "static, standard design" will do.
TIP: A responsive web design is very important nowadays, especially since Google search engine applies the "Mobile First" strategy. Google gives websites that favour mobile devices preference in its Search Pages due to an increased number of search results via smartphones and tablets.
Website by ACTIVE 24
Now you know what your website will look like and have followed our basic web advice, it is time to order your website solution.
Once you subscribe to a website, you will receive confirmation. You can immediately start creating your website. Most website content management systems are pretty intuitive. You will learn yourself how to create your own professional website step by step.
If you need any help, please contact us. We are here to help you.