Reliable web hosting. What is web hosting and what do you need it for? Finding a reliable web host can be frustrating: all hosting companies claim to be the best, comparison sites contain conflicting information, and website owners sometimes lack technical knowledge. Therefore, here are 5 expert tips.
What is web hosting?
Creating a website is one thing, but how to get your website visible on the Internet? That is where hosting comes in. Simply put web hosting stands for

"placing a site on a web server that is connected 24 hours a day to the Internet."

Without hosting, your website is only visible on your local computer, not globally. Only through a web host can you have your site online, even if you have your own server. So, a web host literally allocates a piece of "virtual space" on its server to make your website visible on the Internet. Thanks to this, your website will operate without interruption.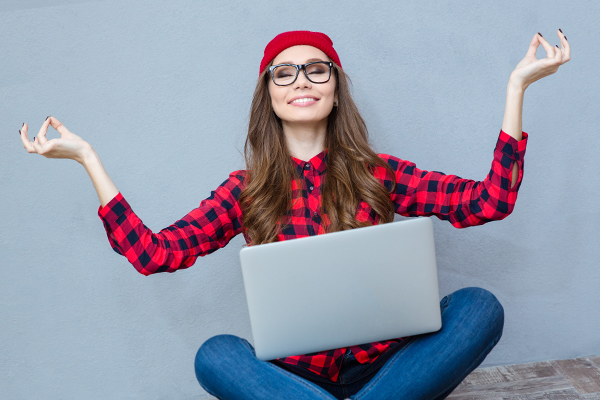 It all starts with a domain
In order to be able to make the connection between the website and web server, a domain registration is needed. Web visitors can thus see only your website once you link your site to a domain name. This is done via DNS management ("Domain Name Server system"). Each domain has a unique IP address which is linked to specific server settings that are listed in the DNS records.
TIP: Do you know what the domain registration process consists of?
When web visitors type in your domain name, a connection is established with the server which is associated with this domain name. The various files of your website are now open on the server from the hosting provider. This will make your website visible in the browser of the site visitor.
IMPORTANT: Hosting providers offer a variety of web, email and server hosting packages that you can add as an additional internet service to your domain and hosting such as: link your mail to your domain name, make an e-mail alias (referral), add a subdomain name in one click, install a WordPress website, add a database or My Website builder.
Reliable web hosting:
5 expert tips
Now you know how web hosting works, the next step is finding a reliable web hosting service. ACTIVE 24 recommends that you select your hosting provider using these tips:
How much web space do you have in which to create your website?

A small or medium site (max. 5 pages)

basic hosting package
at least 1 GB of web space
suitable for blog, portfolio website
on a shared web hosting server

Large or multiple websites (min. 5 pages)

comprehensive hosting package
unlimited data
suitable for demanding websites and webshops
various websites in a hosting package
optimised for traffic: high visitor numbers
if necessary, a virtual private server (VPS), including guaranteed uptime

About how much space do you have for sending and receiving e-mails?

Restricted e-mail use (up to 5 email addresses)

basic email package: POP, IMAP
including webmail
10 GB of space per e-mail account (50 GB in total)

Demanding e-mail use (business mail):

extended e-mail package: ActiveSync
including webmail
suitable for corporate e-mails
suitable for mobile devices
can send large e-mail attachments (> 20 MB)
30 GB of space per e-mail account
if necessary, own e-mail client to send and receive e-mails

How safe is the hosting company through which you get on the Internet? Is recovery possible when experiencing technical problems?

Limited protection

Create your own backup of your e-mails, web files and databases
no or monthly backup only
data stored in the non-private data centre
data centre
no antivirus and antispam

Comprehensive Security

automatic backup for e-mails, website and databases
daily backup
data stored in own data centre
several independent data centres: data remain available during temporary technical problems
minimal downtime
including powerful antivirus and antispam protection

Does the hosting company offer website builders?

No website builder

you need professional help from a web designer
or you have sufficient programming knowledge
the CMS system is not available in your own language

Website Builder

you can easily create your own website
the CMS system is available in your own language

IMPORTANT: A web host offers various website tools among others My WWebsite sitebuildersr Content Management System (CMS): WordPress, Joomla. The website content is the responsibility of the website owner. More information about WordPress, Joomla.

What customer support does the hosting company provide?

Limited customer support

limited accessibility (available Monday/Friday)
channels: only phone or e-mail or chat
you pay extra for customer service
service staff are not customer-friendly
problems persist

Comprehensive customer support

extended accessibility (available 24/7)
channels: accessible via phone, e-mail and live chat
customer service is free (included)
service employees are (very) customer-friendly
problems are resolved quickly
Are you looking for a new hosting provider? Contact various hosting companies. In this way, you will quickly find out whether your website will be in good hands.
Free or paid web hosting?
Before you purchase any hosting package, ask yourself "Should I opt for free or paid hosting?" There is an important difference.
Free web hosting:
low cost and cheap hosting services
price of services after 1st year rises sharply
poor services
poor availability when experiencing technical problems
uptime is not guaranteed
domain name and hosting package across multiple internet hosting providers
Paid web hosting:
reliable web hosting
price of services after 1st year remains the same
distinctive customer service
uptime guarantee (i.e., little downtime)
domain name and hosting package with the same internet hosting provider, directly accessible via your control panel
A cheap domain name is nice, but a reliable web host with stable internet services, little downtime and rapid access to technical problems is priceless!